Free Shipping on all orders in the United States!

Halloween Collection Ladies Sheer polka Dot stunning panties and Brlette set in coffin gift box!
00199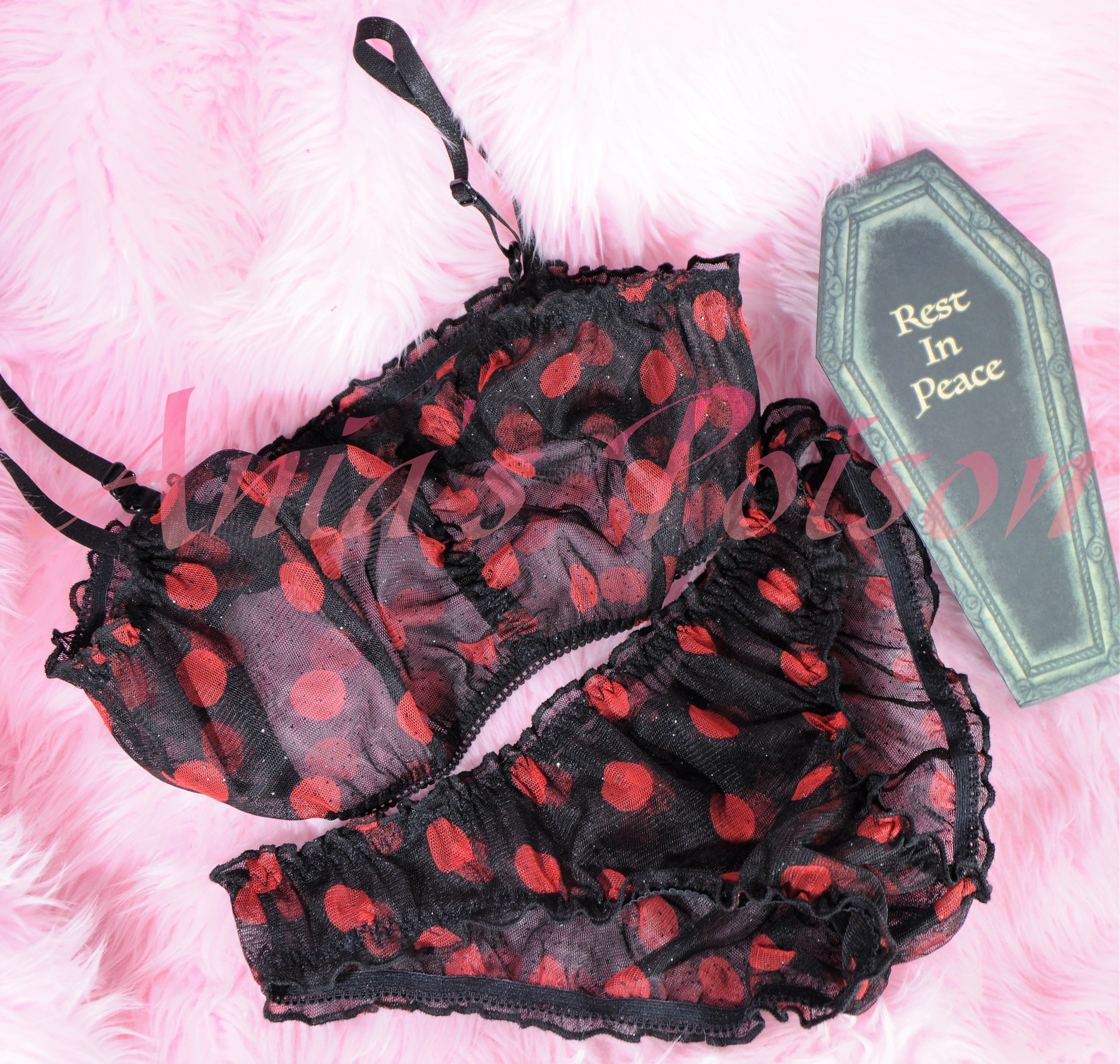 Stunning Mesh Polka Dot panties made just for her!
please check measurements
Full cut only available in 2 sizes, S/M and L/XL
S/M 24-38" Bust up to 38"
L/XL - 26-42" Bust up to 46"
Please Note the gift box might vary