Free Shipping on all orders in the United States!

Valentine's Day Satin Ladies Custom Conversation Heart 80s style string bikini panties
00224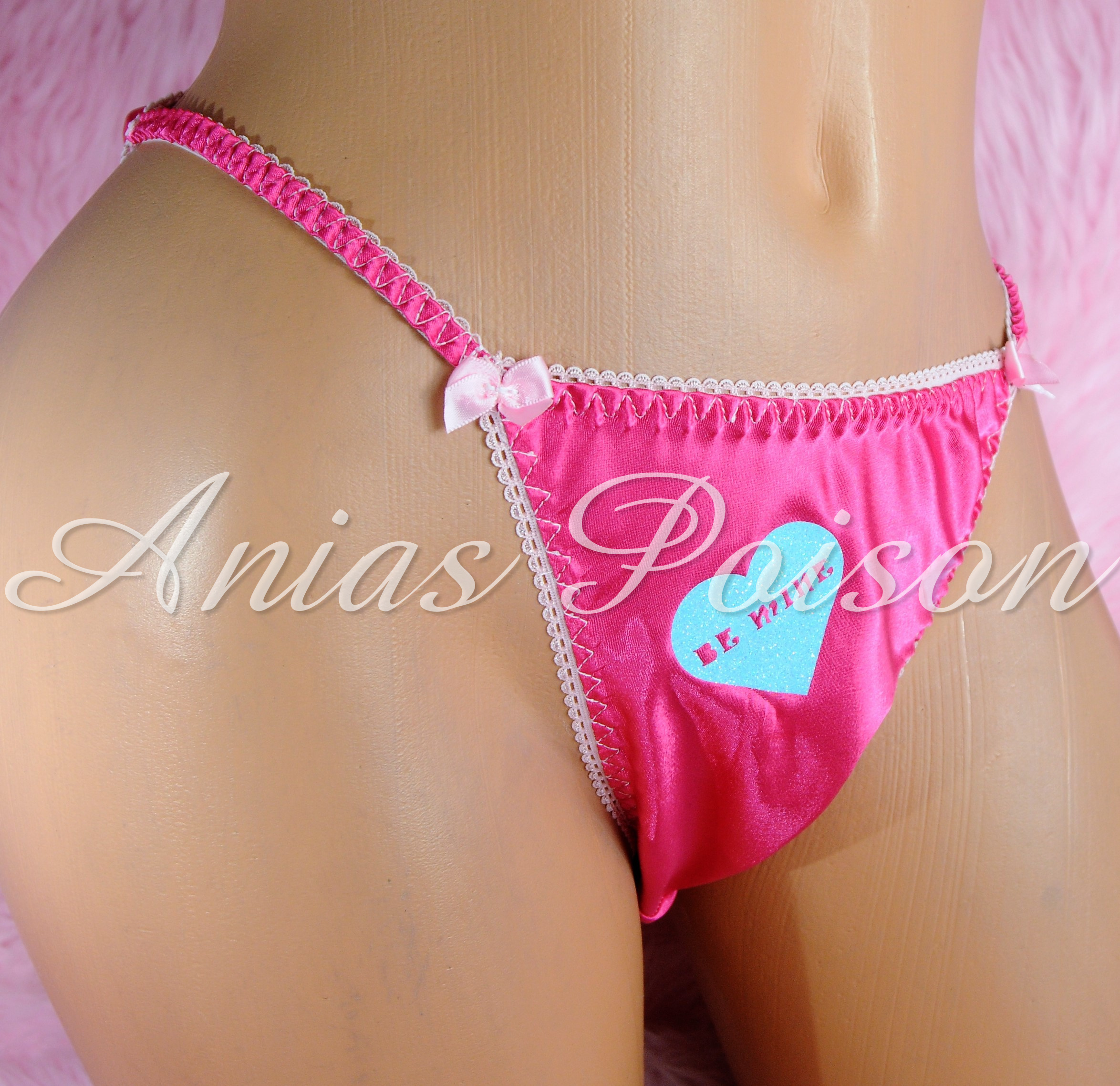 PLEASE READ CAREFULLY:
Each Item Comes with 3 hearts in a mix between Blue or Pink. Their placement is up to me.
TEXT OPTIONS:
Kiss Me
Sissy
Touch ME
Yes Daddy
Squeeze me
Please Me
F*ck Me
Be Mine
LOVE ME
Other text is not available. These are the choices at this time. Additional Hearts can be purchased for 1.50 each, to be added to the same item. Please contact me if you want more than the standard 3.
Stunning satin panties made just for her! ladies cut with NYLON gusset.
please check measurements
S 22-32" comparable with size 5
M 24-36" comparable with size 6
L 26-40" comparable with size 7
XL 28-44" comparable with size 8
XXL 30-46" comparable with size 9
About Us:
Ania's Poison is a small lingerie company making all of our items right here in the USA. While many Chinese sellers are attempting to copy our styles now, even STEALING our photos to look like us they can not match our quality. Each item is Hand cut, Assembled, Processed and Finished by our small team of ladies in Roanoke Va! If you are looking for quality men's panties, look no further!
Size
S (0) M (0) L (0) XL (0) XXL (5)
With or Without Hearts
WIth Hearts (-5) NO Hearts - You must select black on the text options (0)
Text 1
Kiss Me (0) Sissy (0) Touch ME (0) Yes Daddy (0) Squeeze me (0) Please Me (0) F*ck Me (0) Be Mine (0) LOVE ME (0) None (0)
Text 2
Kiss Me (0) Sissy (0) Touch ME (0) Yes Daddy (0) Squeeze me (0) Please Me (0) F*ck Me (0) Be Mine (0) LOVE ME (0) None (0)
Text 3
Kiss Me (0) Sissy (0) Touch ME (0) Yes Daddy (0) Squeeze me (0) Please Me (0) F*ck Me (0) Be Mine (0) LOVE ME (0) None (0)