Free Shipping on all orders in the United States! 10% Discount For All New Customers! Use Coupon Code: PANTYLOVE!
Sheer All satin super mini French Budoir with Lace trim Vintage Style Sissy half slip lingerie skirt OS
0034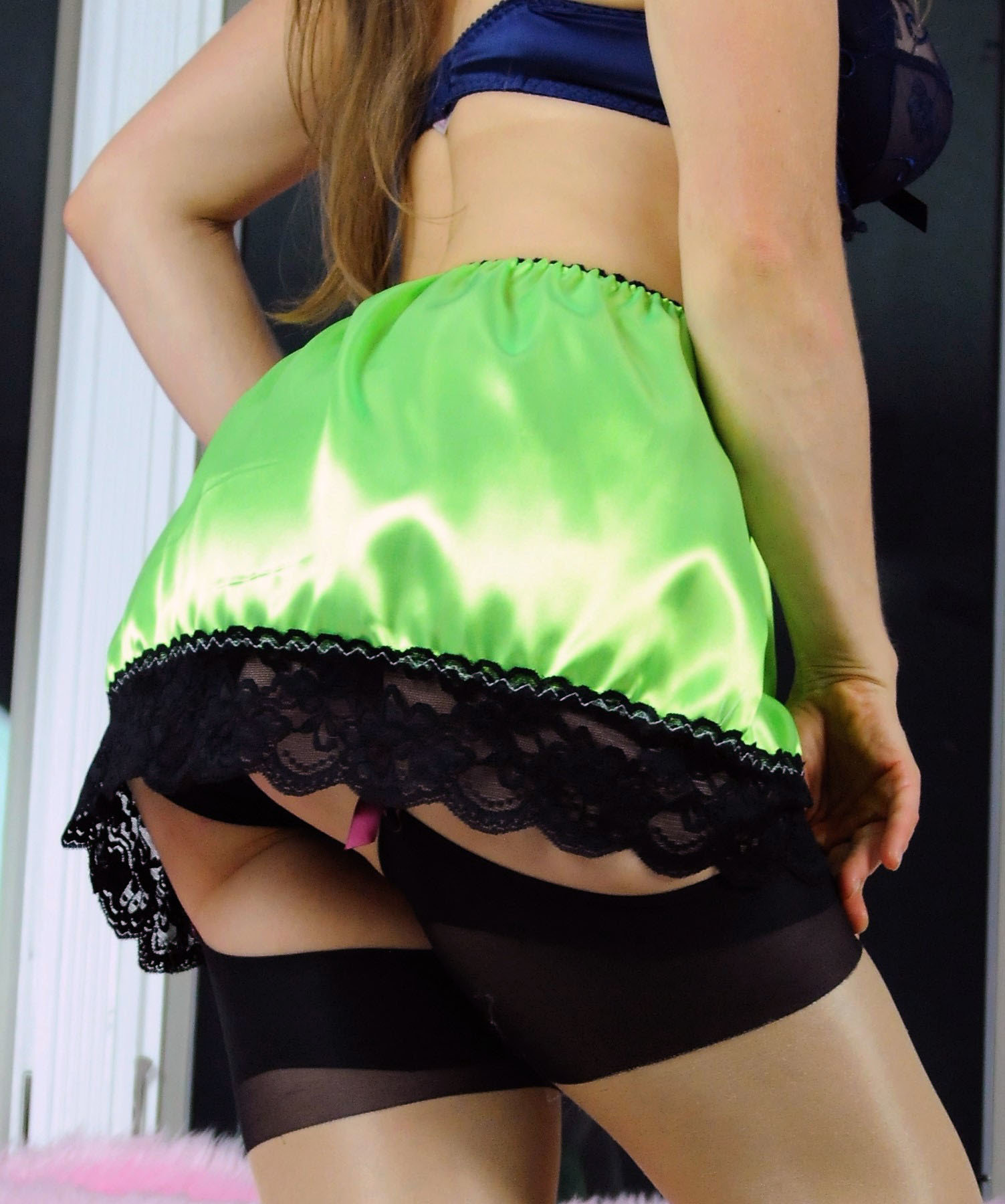 Beautiful hand made Shiny satin slip skirt for men or women
One size fits most, 24-38"
14" long
Black Trim
Color
Green (0) Yellow (0) Black (0)