Free Shipping on all orders in the United States! 10% Discount For All New Customers! Use Coupon Code: PANTYLOVE!
Vintage style All Antron HOT Pink chiffon nylon sissy sheer night gown Peignoir MINI with panties OS L XL
00027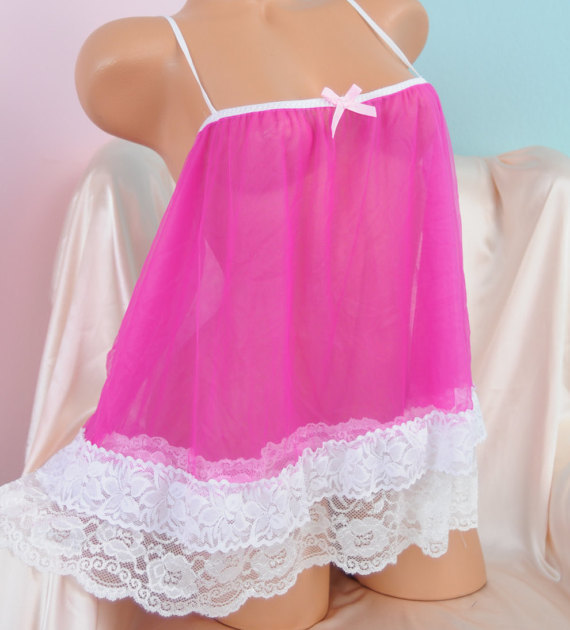 Brand new hand made pink night gown. So pretty and totally sheer double layered nylon. Straps adjust
BUst 36-50"
Side seam 18"
One size fits Most
Panties are double sheer nylon stretching from 26-44"
Color
Hot Pink (0) Baby pink/Peachy (0)