Free Shipping on all orders in the United States! 10% Discount For All New Customers! Use Coupon Code: PANTYLOVE!
Vintage style All Antron baby Pink lacy chiffon nylon sissy sheer night gown Peignoir MINI L XL
0047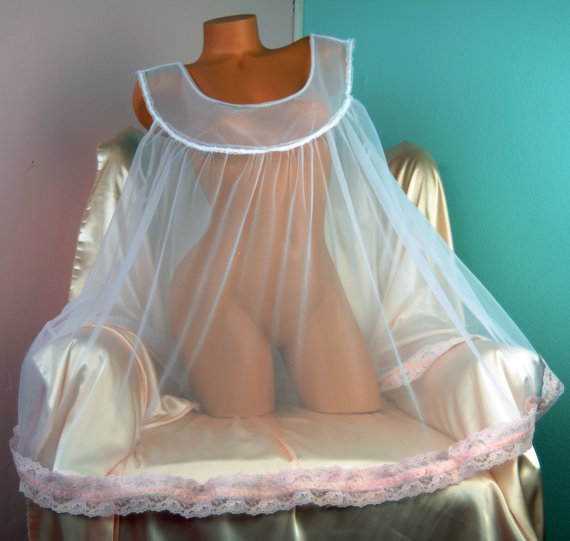 Hot pink, White or Peach stunning wide sweeping peignoir. Totally sheer and extra sweet for boys or girls.
BUst 52" +
Length 30"
One size fits Most
Color availability changes so check back often
Color
Yellow with White lace (0)