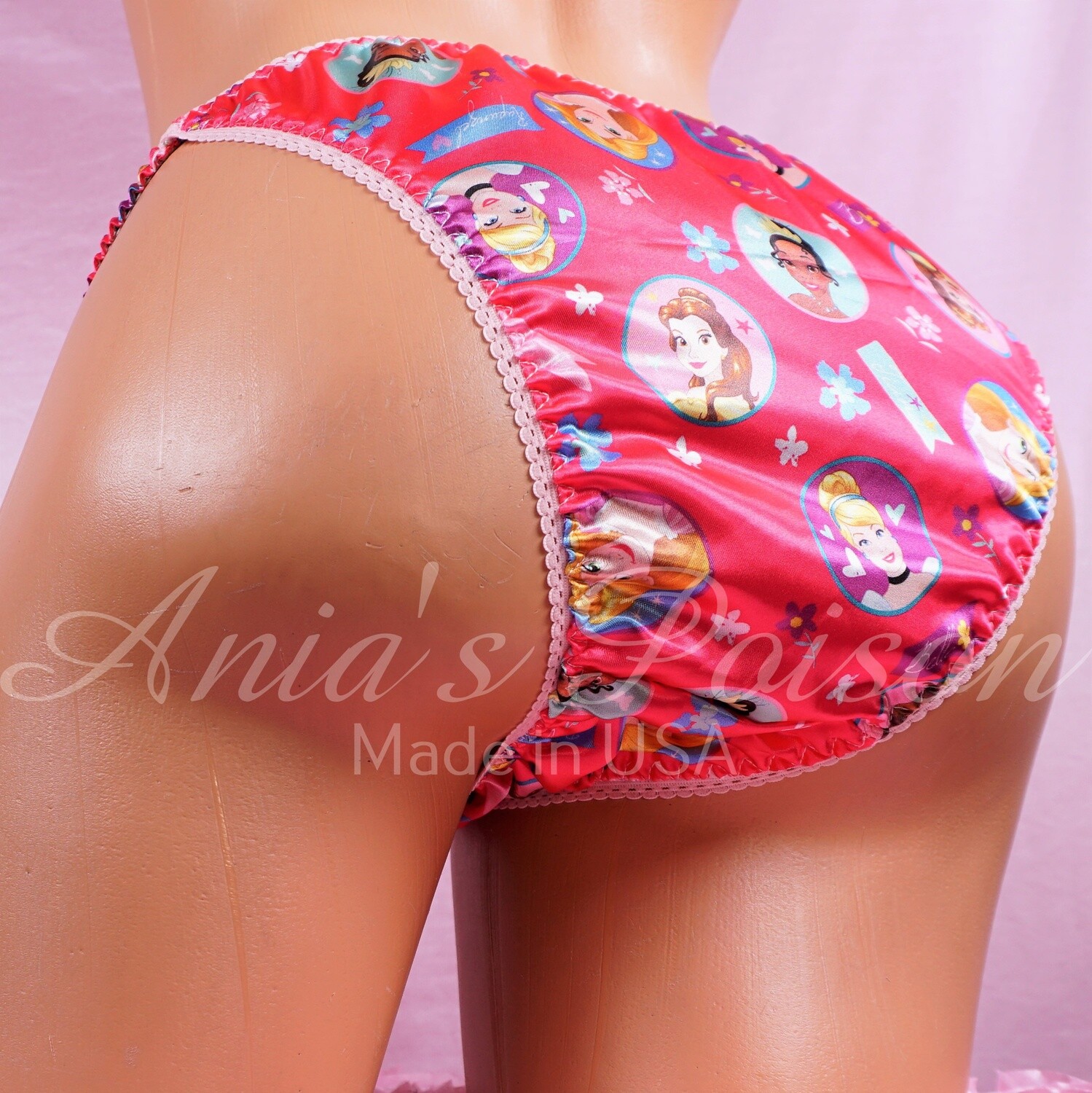 DEAD STOCK Princess Satin Sissy Panties - COUNTESS CUT polyester Shiny wetlook Pink string bikini panties for Men knickers Second Skin sz 6-9
02501
Product Details
New and Improved COUNTESS cut for men. Similar to our beloved string bikini panties, these knickers feature a satin lined crotch, more defined and cheeky cut butt and better fit between the legs! If you like less fabric but comparable front pouch, this is the pair for you. To see like models search COUNTESS in our store.

Please see measurements, they are not the same as regular string bikinis

5 will range from 22-32"
6 will range from 24-34"
7 will range from 26-36"
8 will range from 28-40"
9 will range from 30-46
Save this product for later