Free Shipping on all orders over $50 in the United States!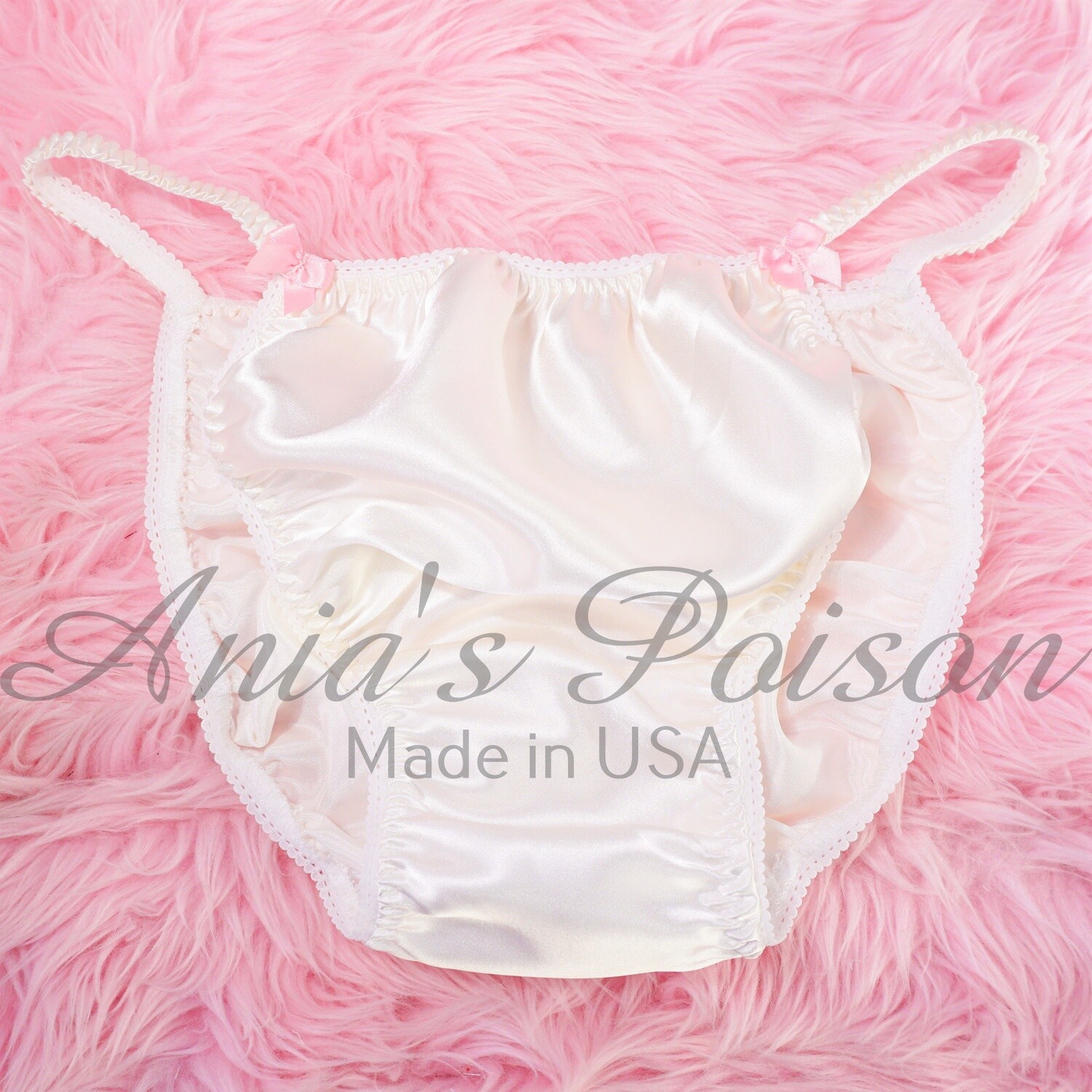 Ania's Poison sissy Satin IVORY Panties 100% polyester string bikini sissy mens underwear panties - sz XXL ONLY
02263
Product Details
Beautiful, light Ivory panties in a silky, soft satin.
Silky Soft, made just for HIM with a nylon crotch panel.
Men should feel pretty too!
Available in size XXL ONLY: 30-46"
These are hipster style, designed for men not women (unless you like the front puffy) For the ideal fit your waist/hips should be somewhere in the middle of the range not at the beginning or the end

Save this product for later