Free Shipping on all orders over $50 in the United States!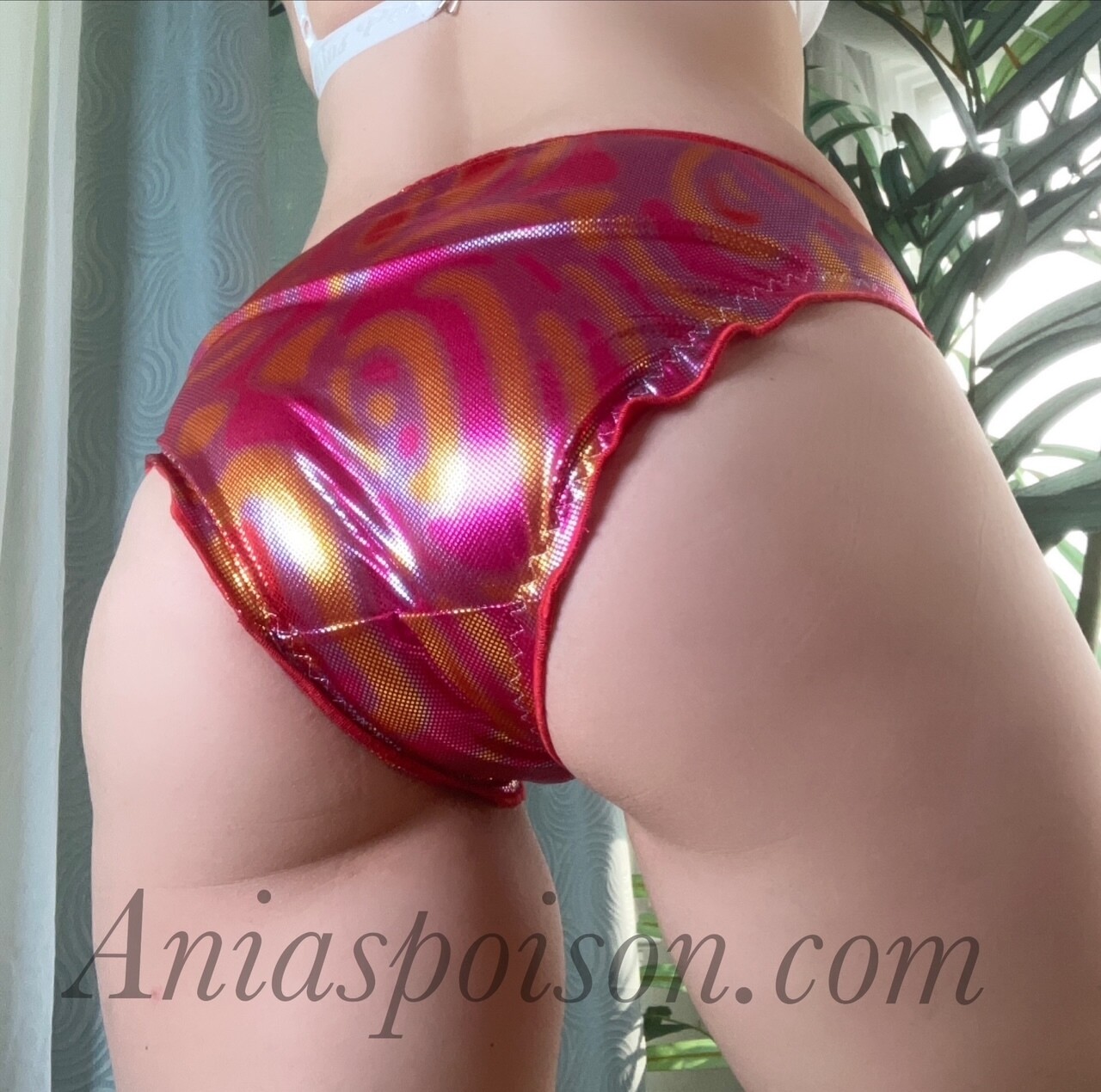 HOLOGRAM Ruffle Trim Lace Duchess Classic 80's cut Red swirl Foil New Full CUT ladies panties sz S/M L/XL
02232
Product Details
NEW limited edition panties!
Absolutely delightfully shiny Satin Foil ladies panties in a ruffled hipster FULL cut. Fabric is NON stretch, but there is natural Give. Please check measurements!
These are hand made 100% in the USA, with love and care. You wont be disappointed.
S/M measures 24-36" at the hips

L/XL measures 28-42" At the hips
Save this product for later