Free Shipping on all orders over $50 in the United States!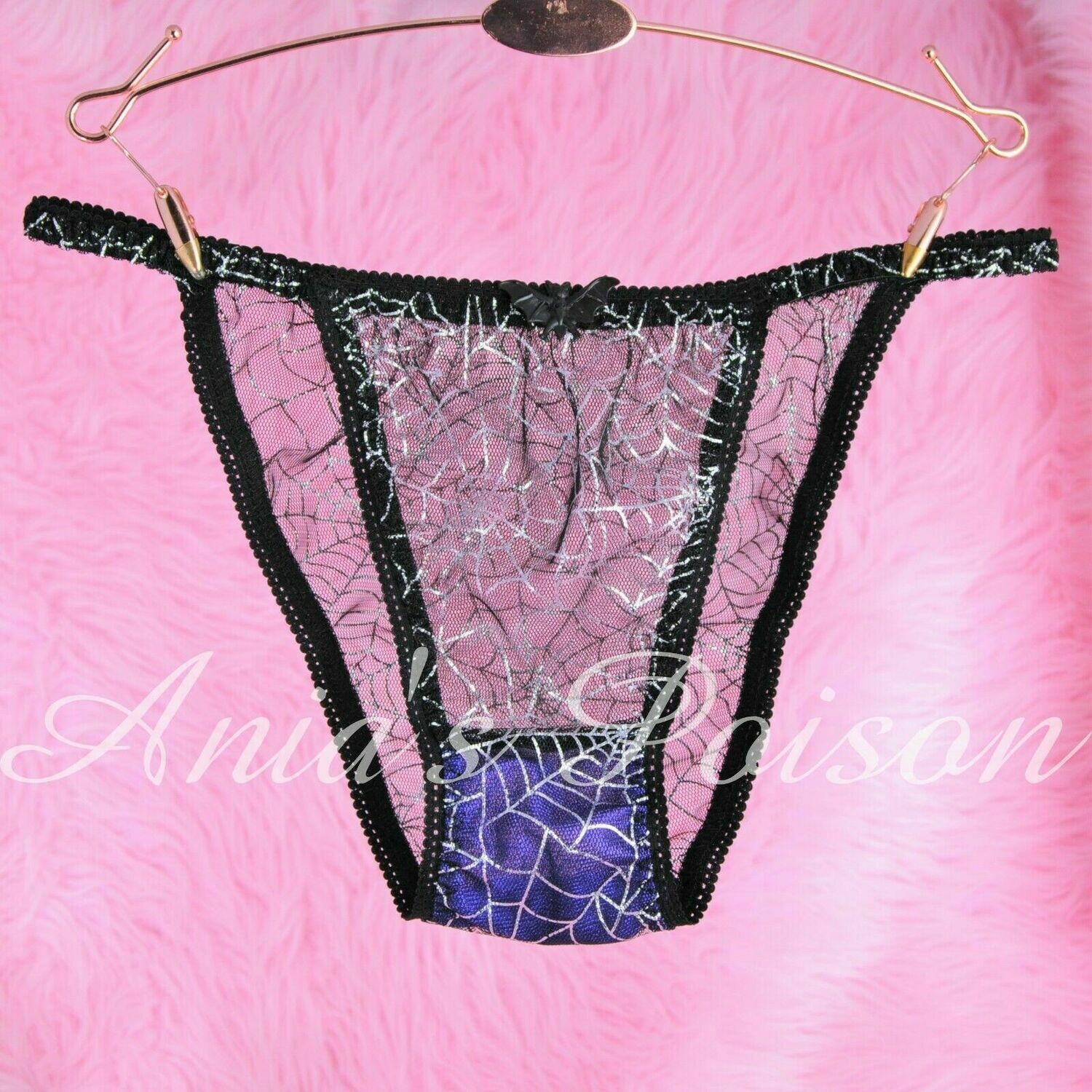 Halloween Collection Sheer spiderweb MESH sparkle panties or Bralette! Get them BOTH!
00410
Product Details
Absolutely ADORABLE little panties and bra for Halloween!
Very limited edition, so don't miss them or you will be SORRY! 😉
Please note crotch color may vary between black and purple.
Please check measurements!
Panties
S/M: 24-38" stretch
L/XL: 28-42" stretch
2XL/3XL: 30-48" stretch
Bra
S/M bust up to 38"
L/XL bust up to 44"
This is a novelty item, not for daily wear. You will shed sparkles and that's okay.
Hand wash only please.
Save this product for later