Free Shipping on all orders over $50 in the United States!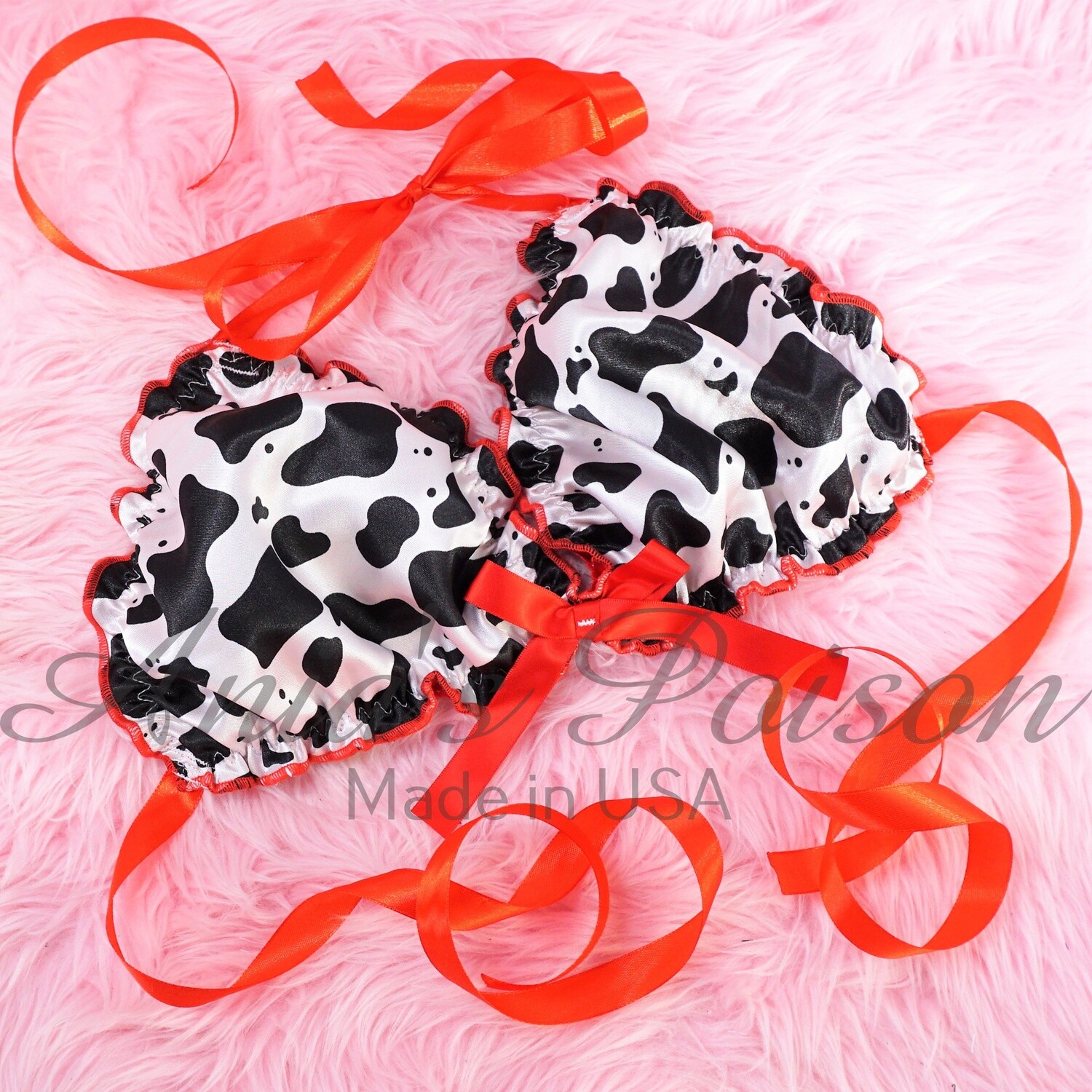 Satin Bra with cow print and red trim - Ruffled super shiny lined tie up halter triangle Unisex OS bra
02168
Product Details
Tie up style, the tighter you tie the flatter it gets. Its not a deep structured cup

One size fits most.

About Us:
Ania's Poison is a small lingerie company making all of our items right here in the USA. While many Chinese sellers are attempting to copy our styles now, even STEALING our photos to look like us they can not match our quality. Each item is Hand cut, Assembled, Processed and Finished by our small team of ladies in Roanoke Va! If you are looking for quality men's panties, look no further!
Save this product for later