Free Shipping on all orders over $50 in the United States!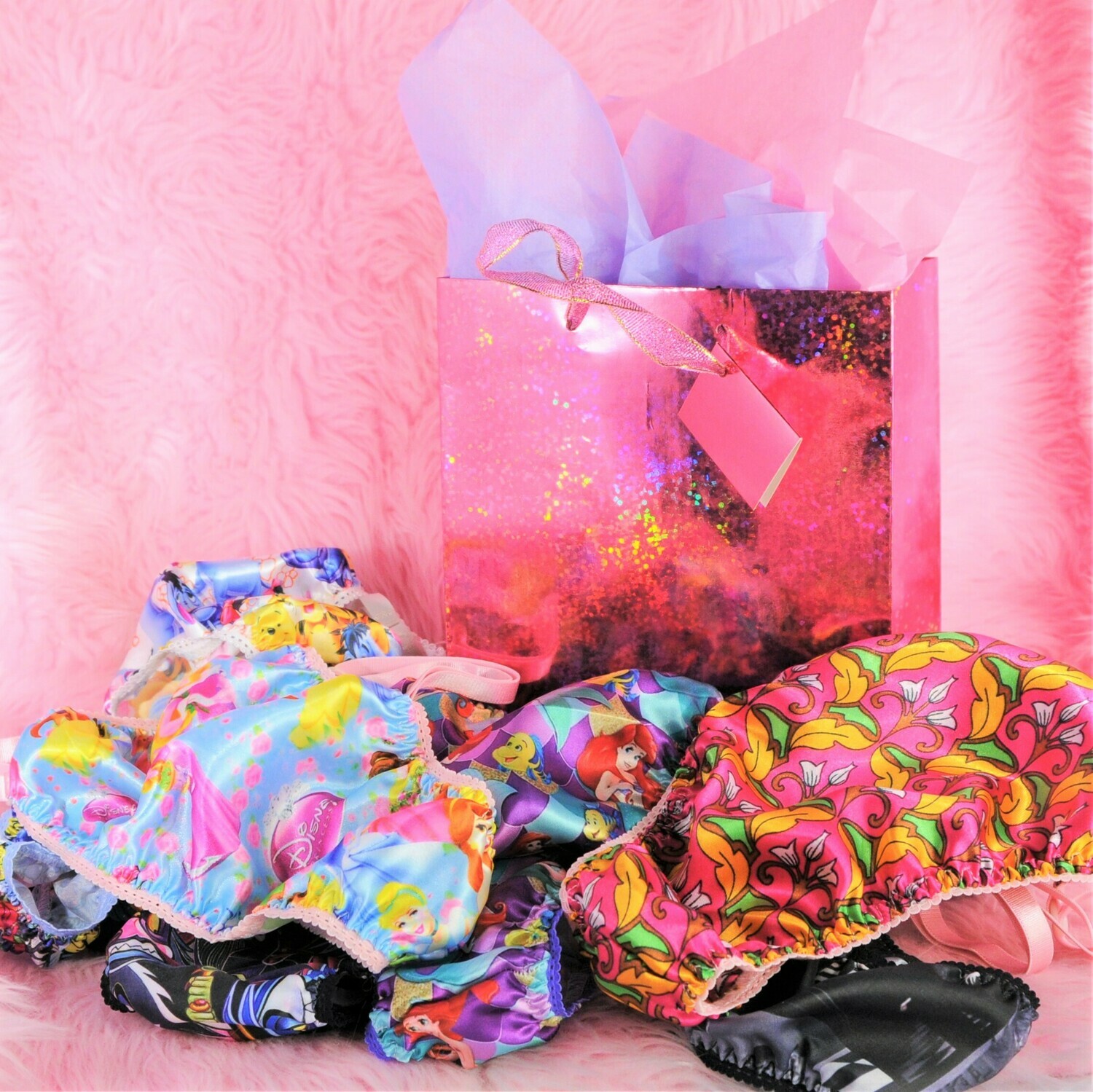 Sissy Satin Panties Random SURPRISE mens shiny Adjustable Thong T Back 2 piece GIFT SET
LWUPSUVT
Product Details
Please read carefully!
This is a gift set of TWO random THONG ADJUSTABLE panties in the size that you choose.
Thong is unlined, Made in satin OR Reverse satin (satin on inside instead of outside) and offers smaller pouch front, very lady like.
please check measurements
24-50 " Adjustable straps
Both will be different and may even be a pattern or color that you've never seen before, but you can not choose exactly which ones.
Please DO NOT message us to ask for specific colors or patterns.
If you would like a Gift Box, please make sure to select the Gift Box" option.
About Us:
Ania's Poison is a small lingerie company making all of our items right here in the USA. While many Chinese sellers are attempting to copy our styles now, even STEALING our photos to look like us they can not match our quality. Each item is Hand cut, Assembled, Processed and Finished by our small team of ladies in Roanoke Va! If you are looking for quality men's panties, look no further!
Save this product for later