Free Shipping on all orders in the United States!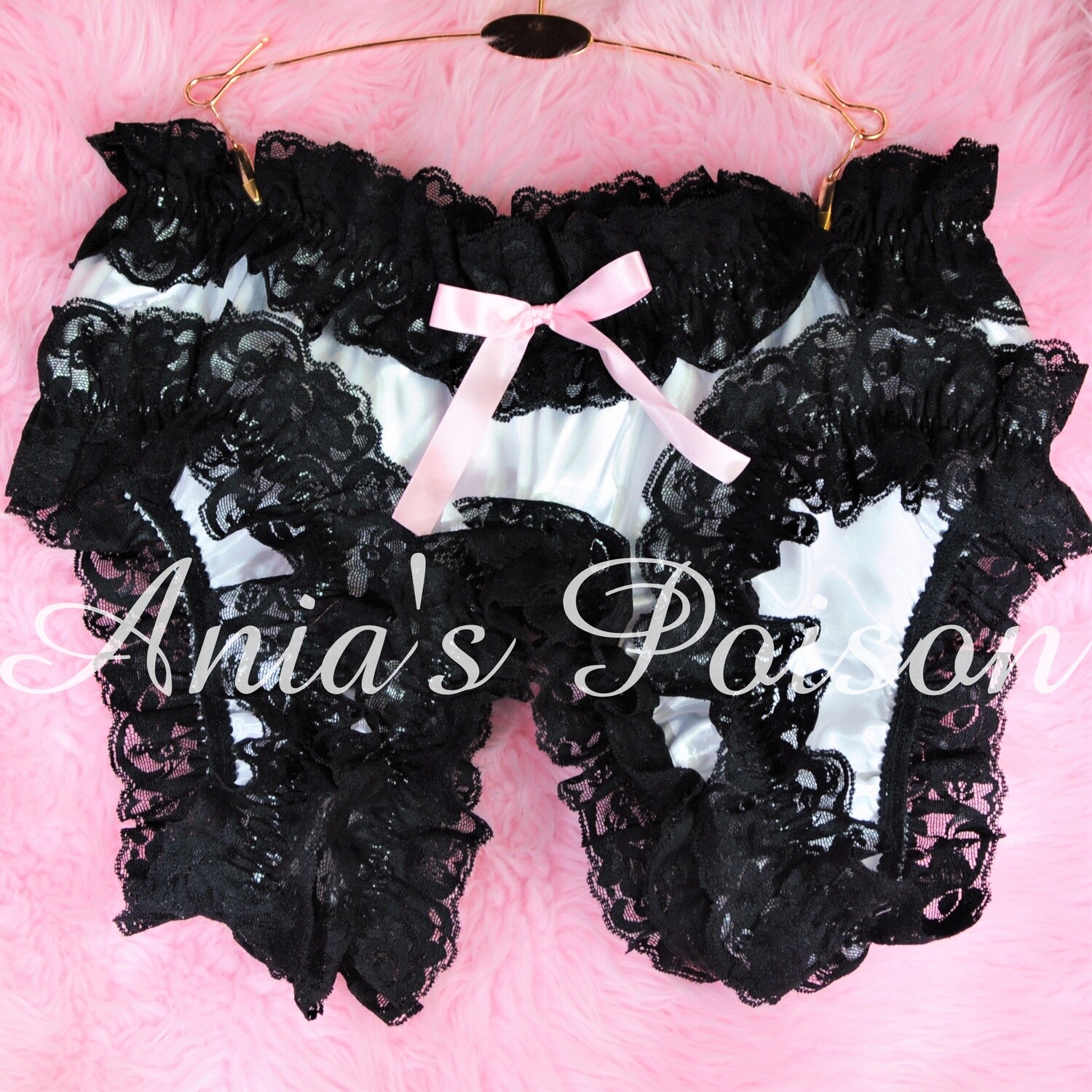 Sissy Spanking Maid satin high cut super frilly open crotch shiny crotchless unisex humiliation lace panties Black and Whites
SKU 00400
Product Details
For your consideration are a very unique, shiny Fully Open CROTCH panties in black or white
So unique in high gloss satin with cute frilly lace. SOOO PRISSY!

OS 26-44"

Save this product for later