Free Shipping on all orders in the United States! 10% Discount For All New Customers! Use Coupon Code: PANTYLOVE!
Vintage style Silky Satin Smooth and Shiny nightgown Nightie Peignoir MINI OS L XL
00221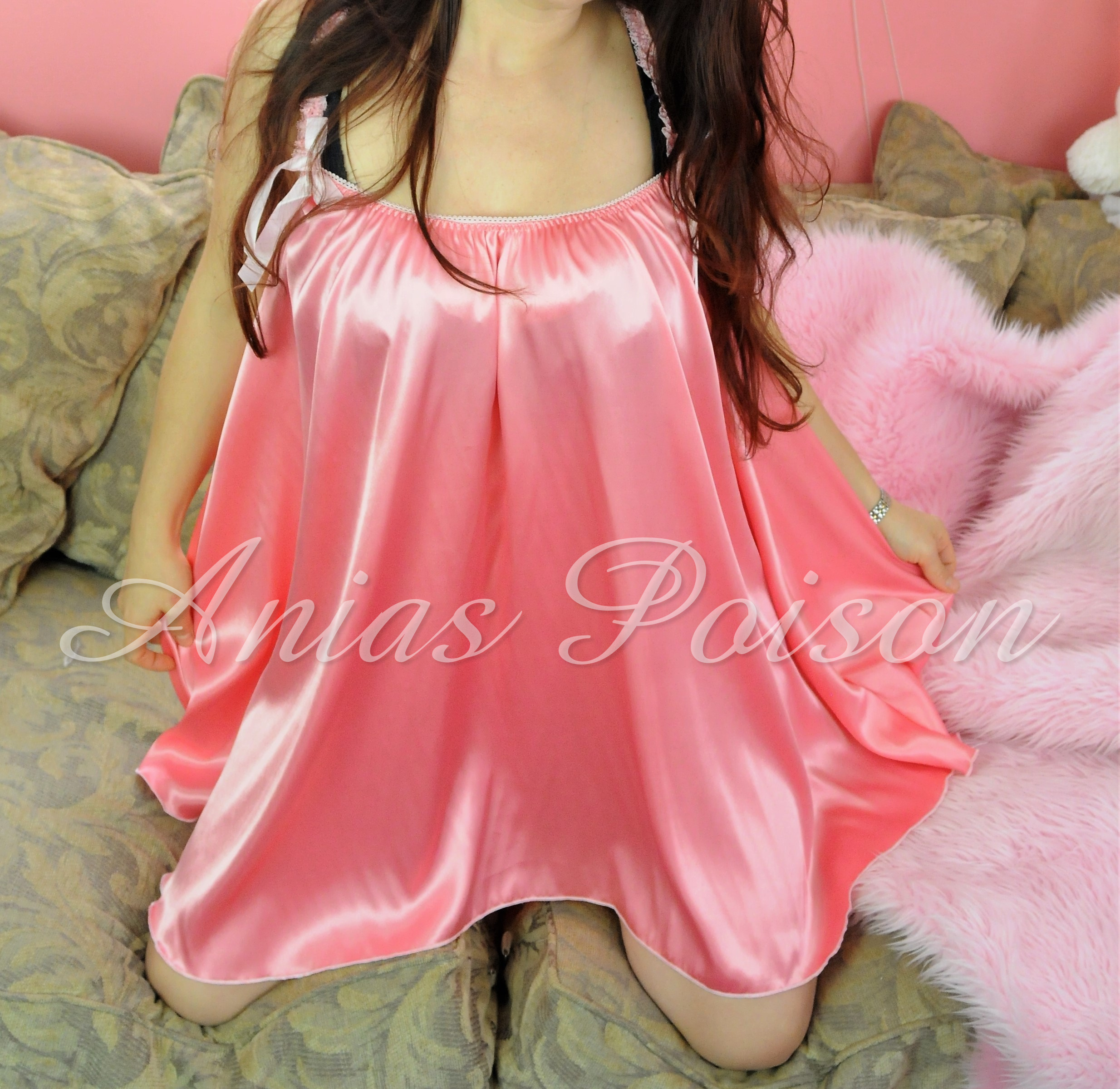 For your consideration is an adorable 120"+ Sweeping mini nightie with lace off shoulder straps, so pretty!
Gown measures 26" down the side seam 42-55" across the chest
has a beautiful baby doll fit with a wide lovely flair.
Color
Coral Pink (0) Pink with white Polka Dots (0)